About Us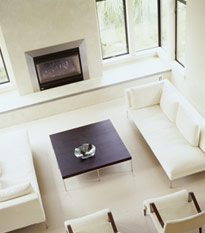 John The Butler Carpet and Upholstery Cleaning was first started by John D. Smith in Key West, Florida, in 1979.
John The Butler Carpet and Upholstery Cleaning is owned in the Sarasota/Manatee area by Gary Smith, a second generation owner since 1983.
Gary was born in Hartford, Connecticut, and moved to the Sarasota area in 1971. He graduated from Manatee Community College. Gary's father, John Smith, started John the Butler and in 1983 Gary purchased the company from his father and has been operating locally ever since.
Gary has four daughters and three granddaughters and lives in Sarasota with his pound puppy Truman and kitty Hoover.
Our company has been built by our loyal customers and their trust in us to take care of their friends and family. Also it has been built on lessons from John that integrity is number one. Do the job right the first time. Give the customer more value than they expect. We work hard for your business and hard to keep it.