Additional Services
John The Butler Carpet and Upholstery Cleaning has developed a process for cleaning upholstery that is safe for all fabrics. Our products protect your furniture's fabric, can deodorize it, and have a quick drying time. We pay very close attention to detail, so you are sure to be pleased.
Tile and Grout Cleaning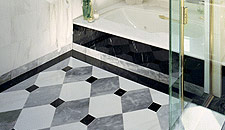 John The Butler Carpet and Upholstery Cleaning seals, cleans and sanitizes your tile and grout to its original condition. In most cases, tile and grout will look like new after our cleaning process.
We use only the safest and finest products available. Your satisfaction is our highest priority.
Upholstery Cleaning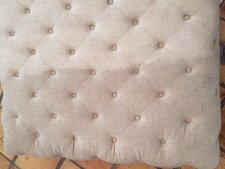 We clean all types of upholstery from indoor to outdoor. We clean all the differing types of fabric upholstery as well as cleaning and conditioning leather upholstery.

Wood Floor
We have specialized equipment and products for cleaning all types of wood flooring. We clean laminate, engineered and solid hardwood flooring.

Vehicle Interiors
We clean upholstery and carpeting in all types of vehicles from cars, vans, trucks and SUV's to boats, planes and RV's. All fabric and leather is expertly cleaned.

Granite Sealing
Using premium products, we will apply sealers to granite countertops. Keep in mind that granite is a porous stone that needs protection from liquids absorbing in the stone causing bacterial growth. Note - shiny doesn't necessarily mean sealed and protected!